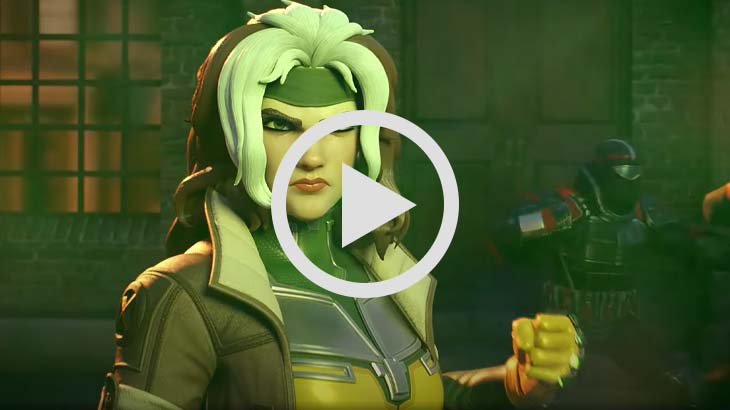 Rogue
A teenage runaway with the uncontrollable mutant power to absorb others' memories and abilities, Rogue was found by Mystique and indoctrinated into her Brotherhood of Evil Mutants. Along with the rest of the Brotherhood, Rogue fought against the X-Men and Avengers until a battle with Captain Marvel pushed her powers to their limit, permanently absorbing Carol Danvers' flight, super strength and invulnerability. Shaken by the experience, she turned to her former enemies for aid, and the X-Men helped her learn to manage her powers and join their ranks. Since then, Rogue has gone on to become a staunch defender of Xavier's dream, one of the most heroic X-Men.
Belle-Ringing Abilities
Rogue is the Legendary Protector for the Unlimited-X-men and sports high Health and Damage stats. As a Horseman, she acts as a lynchpin for her team by both protecting her allies as well as dishing out painful attacks. Rogue also shares a special bond with her Ultimate X-Men teammate Gambit. Her Passive ability bonuses benefit from his presence, but Gambit will also apply Stealth to Rogue the first time she drops low on Health.